The Boparan Charitable Trust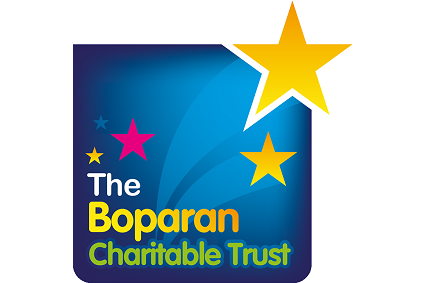 How to contact this service
Description
The Boparan Charitable Trust awards financial grants to children and young people (up to the age of 18) who are disadvantaged either through poverty, disability, or life-limiting conditions. It works at a grassroots level to provide items that will assist children and (in turn) their families. They also provide community awards to hospitals, hospices, and community organisations. The Boparan Charitable Trust is a registered charity (no. 1129992).
Cost

Free

Locality

National Organisation

Age range

Suitable for ages from 0 to 18 years
Referral Route

No Referral Needed

Type of Service

Finance and Funding

Eligibility Criteria

Age Range - School
Age Range - Early Years
Special Educational Needs or a Disability (SEND)

Provider Category

Specialist Services - For those who require longer-term support
Targeted Services - Additional Support Needs

Special Needs

Medical Conditions
Autistic Spectrum Disorder (ASD)
Learning Disabilities
Physical Disabilities
Sensory Impairments
Disclaimer
Publication on the Local Offer does not endorse a provider, so please take reasonable steps to ensure that any service found on the Local Offer is suitable for your family member. For more information please read our disclaimer.
Last updated 06 July 2023